CertiLingua – more than a language certificate
CertiLingua is not just a language certificate. For CertiLingua you need much more than just one foreign language.
You need 2 modern foreign languages (continued until leaving school, level B2 CEFR)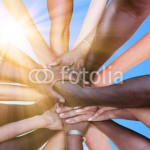 You need bilingual classes.
You need intercultural competences.
This combination of requirements is unique and sets CertiLingua clearly apart from other labels.
All these competences are documented in a transparent and internationally understandable way. So students can use their CertiLingua labels all over Europe.